Greetings to the new Xiaomi Mi Play, this model is the new economic mobile and that incorporates a notch in the shape of a drop of water.
Internally, in terms of the processor, the Xiaomi Mi Play incorporates the new Helio P35, a mid-range chip from MediaTek that debuts its eight cores at 2,3GHz on board the Xiaomi model.
A chip built in 12 nanometers and that is accompanied by 4GB in RAM and 64GB in internal storage. Mainly, the Xiaomi Mi Play stands out for being the first smart phone of the firm to incorporate a notch in the shape of a drop of water. Regarding its design, the device presents a rear part with a glass panel.
It has bright lines, a double camera of 12 + 2 megapixels and a fingerprint sensor. The Xiaomi Mi Play has a panel of 5.84 inches with notch in the form of a drop of water, giving the screen a resolution of 19:9, and with frames, although reduced. And it incorporates a 3.000 mAh battery.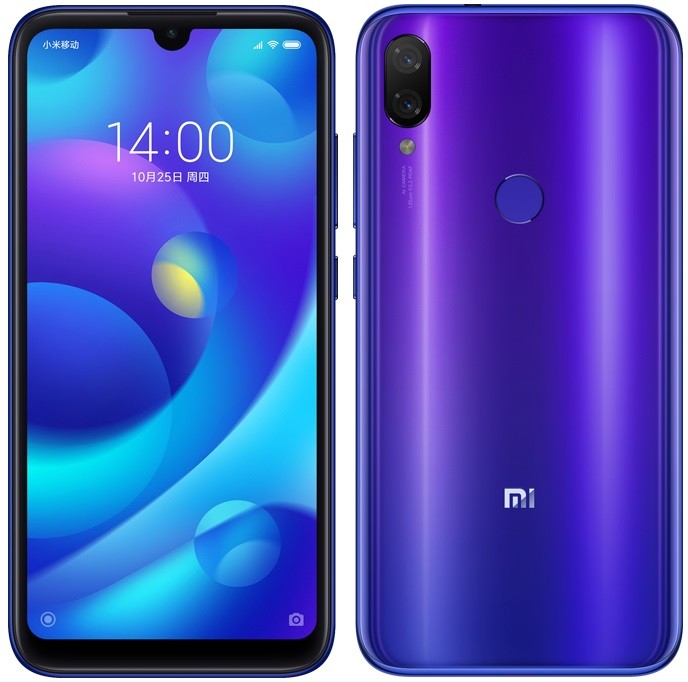 In the camera section, Xiaomi Mi Play comes with a double rear camera and a simple one on the front. The dual has a main sensor of 12 megapixels, with pixels of 1.25 microns, and another secondary of 2 megapixels intended for depth reading. As for the selfies, 8 megapixels.
Xiaomi Mi Play 4GB/64GB
COUPON: BG36MPEU
No shipping costs or shipping costs included in the prices.